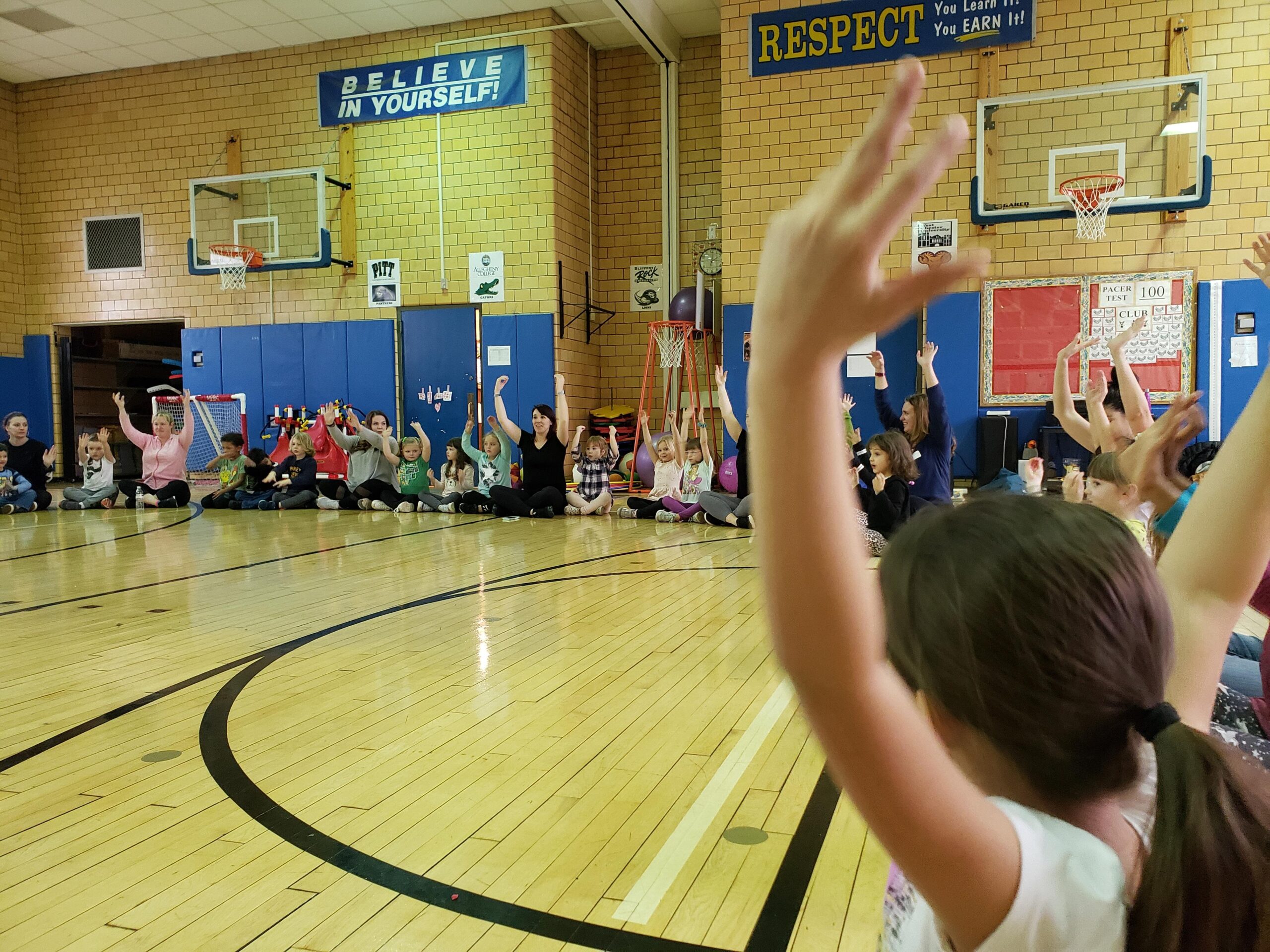 It is always so much fun meeting new students and making new friends, but it makes it so hard to say goodbye at the end of the semester.  That is how we feel about Pittsburgh Whittier, as we have so many amazing memories and wonderful feedback!  Check out some of the highlights from our time there and if you are interested in programming, we are always looking for new schools to add to our team.
Students participated in 16 sessions over 8 weeks throughout November, December and January.  Kindergarten and Second Grade classes included yoga, dance, teambuilding and fitness activities.  Fourth Grade ballroom dance sessions included Salsa, Rumba, Cha Cha, Jive and Samba.  Students learned how to work together, use self-control, gain greater self-confidence, and strive to be the best they could be throughout the sessions.  Students and their families came together to celebrate the culmination of the program.  Family members were taken through some of the activities with their children.  This allowed the students to become the teachers.
Feedback is important to us and we would like to share some of it with you.
Staff
"This is a wonderful program where it gives the opportunity for students to be kids, have fun and learn at the same time.  Some of my students in kindergarten come into school not having any previous school or peer interaction.  This program helps to guide the students to being more comfortable in their skin.  As an educator I try to participate in the program as much as possible and it is beneficial for the student to also see me in a different light, trying to dance, do yoga, jump around, and be a goofball.  This is an amazing program on so many levels."
Students
"Helped me become a better person thank you so much for that <3"
"It helped me get out of my comfort zone and everyone can be friends."
"It helped me learn more about to treat others the way I want to be treated."
"To become a better listener."
Parents
"My son is always excited for ESTEEM days."
"Love this group and the initiative.  Great goals for the kids!"
"Your program is awesome, keep up the good work!"