Who We Are
ESTEEM Group Inc., formerly Pure Ballroom Inc., was established in 2012 and a new board was brought together, in 2018, to revitalize the organization and create a new mission and sustainable programs to push ESTEEM Group Inc. into the future. Our new mission, to empower students through education, engagement, and motion, while instilling important social emotional learning skills to help students thrive physically, mentally, socially and emotionally throughout their lifetime, has inspired a new program, The E.S.T.E.E.M. Group. This program was created with the mission in mind and the board is hoping impacts students of all ages, today and well into the future. Our program is based in Western Pennsylvania and spans from PreK through College encompassing a diverse curriculum that meets students where they are and challenges them to grow and develop social emotional learning skills important to thrive in life.
We use music and movement with our students to:
Motivate them to become better teammates
Strengthen their social skills
Feel a sense of community
Heighten their self-esteem
Foster leadership
Learn how to communicate effectively
Use proper etiquette
Develop respect for themselves and others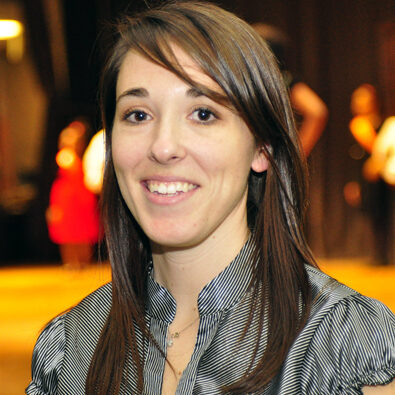 Gena Melago
Executive Director
Lead Teaching Artist
Gena Melago, MS has been "in motion" for most of her life. Taking ballet and gymnastics at a young age, she used her discipline to become the captain of the dance team in high school.  She has studied Latin and Ballroom dancing under the tutelage of Terry and Rozana Sweeney, champion professional Ballroom/Latin dancers and national/world-class adjudicators, since 2000. She has always been active in sports and fitness as well.  Playing basketball and volleyball throughout her K-12 school years.
Gena has always had a passion for learning and a love of teaching. Her Masters in Instructional Leadership, Education and Training from Robert Morris University as well as being a certified Adult and Youth Mental Health First Aid Instructor has given her a strong base to build on.  Gena found that her love of teaching and her passion for dance could be combined when working for Pittsburgh Mercy as a Prevention Specialist.  She loved using music in her lessons and saw the power music and dance had in her classrooms.  She has always felt that music and dance can help change the way we see each other.  She hopes to continue this through her work with The E.S.T.E.E.M. Group as well as the George Washington University Customer Experience Certificate Advisory Board.
Gena's favorite quote, "the best memories are those you never planned on having", speaks to the direction she wants to take this program. Hopefully everyone that crosses her path, will have some wonderful memories that they can cherish for a lifetime and help shape them into the person they never knew they could be or always strived to be.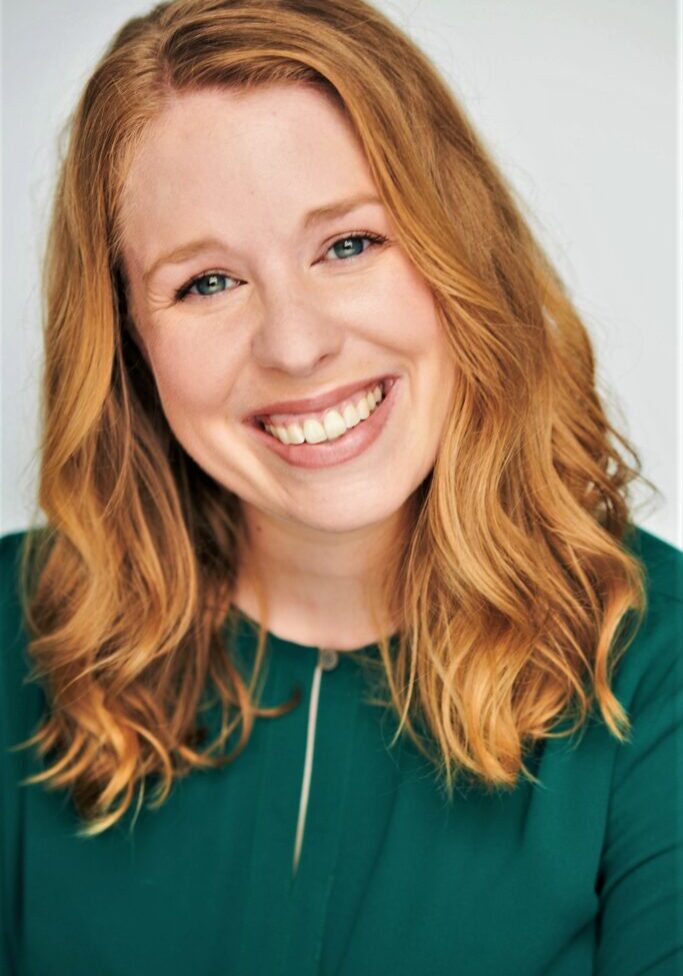 Jennifer Malarkey
Jenny Malarkey (she/her) is thrilled to be joining the E.S.T.E.E.M. teaching team. A Pittsburgh native, she attended Wake Forest University in Winston-Salem, NC where she studied performing arts and sports medicine. Jenny has always loved dance, movement, and the power of story-telling through performance. She has worked professionally for the past 10 years as a performer and teaching artist with many companies across Pittsburgh, including: The Pittsburgh Public Theater, Carnegie Mellon University, Bricolage Co., Little Lake Theatre, The Pittsburgh CLO, Saint Vincent Theatre, Attack Theatre, and Prime Stage. When not on stage, Jenny loves sharing her passion for performance with students across the city. She loves encouraging students to try something new, and is always inspired by their bravery and creativity.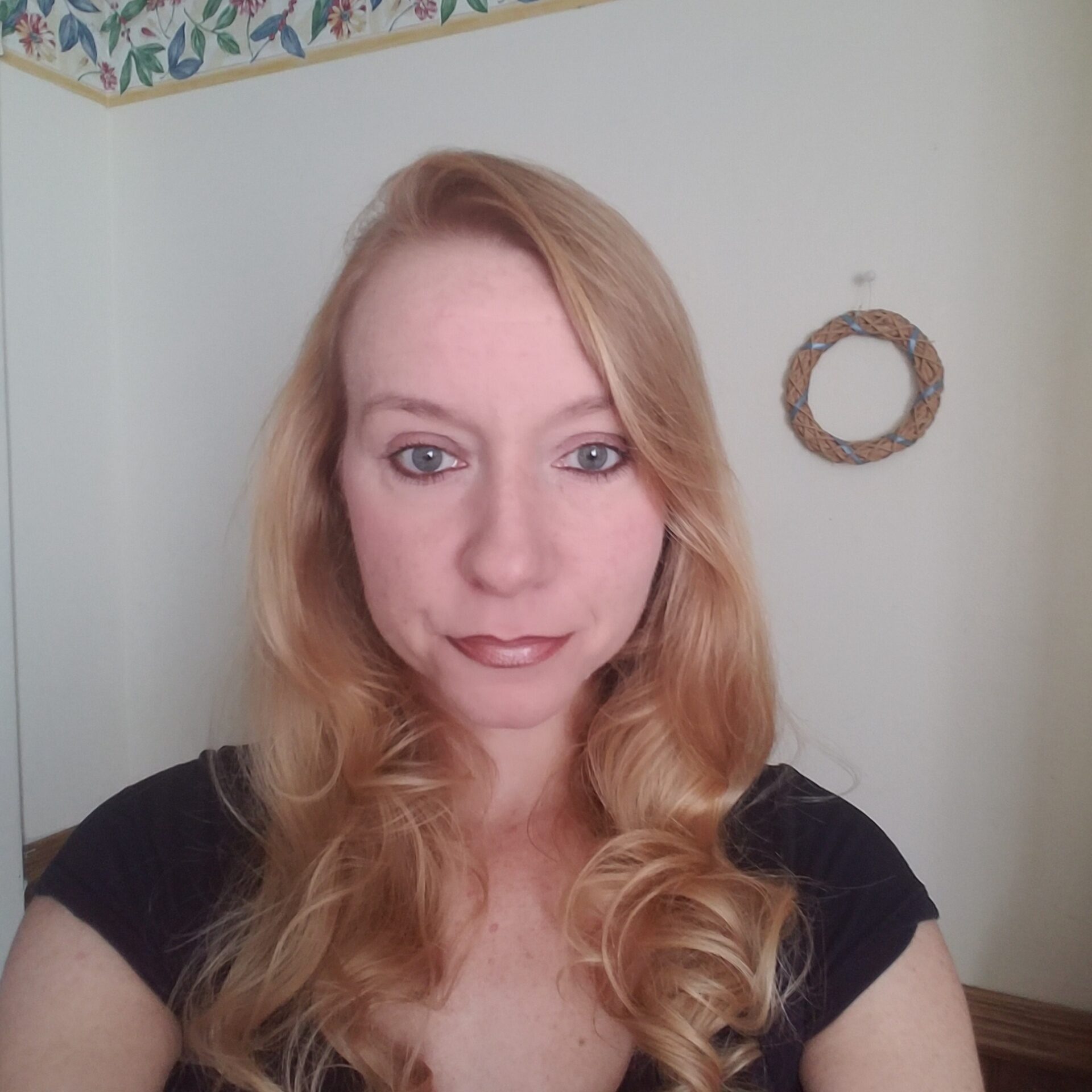 Jennifer Milligan
Jennifer Milligan found the love of dance at the early age of 3. She studied ballet, tap, jazz and point under Sandra Graham. She then found her husband of 25 years and had 4 beautiful children. Becoming certified in group fitness and pilates, Jennifer taught at CCAC,  the Oxford Athletic club, Starlight Dance academy and several other places in and around the Pittsburgh area.  Jennifer has also been a dance Instructor at Dance Junction for 12 years teaching youth age 2 to adult ballet, tap, jazz, hip hop, fitness and mommy and me classes. Jennifer found her love for ballroom dance working for Dancing Classrooms Pittsburgh. She taught 5th grade Pittsburgh Public School students for 7 years. Changing lanes, she then trained at Arthur Murray instructing adults. Although it was fun and glamorous she longed to feel she was doing something more important! Jennifer is so very happy to be able to use her love of dance and fitness to help youth again!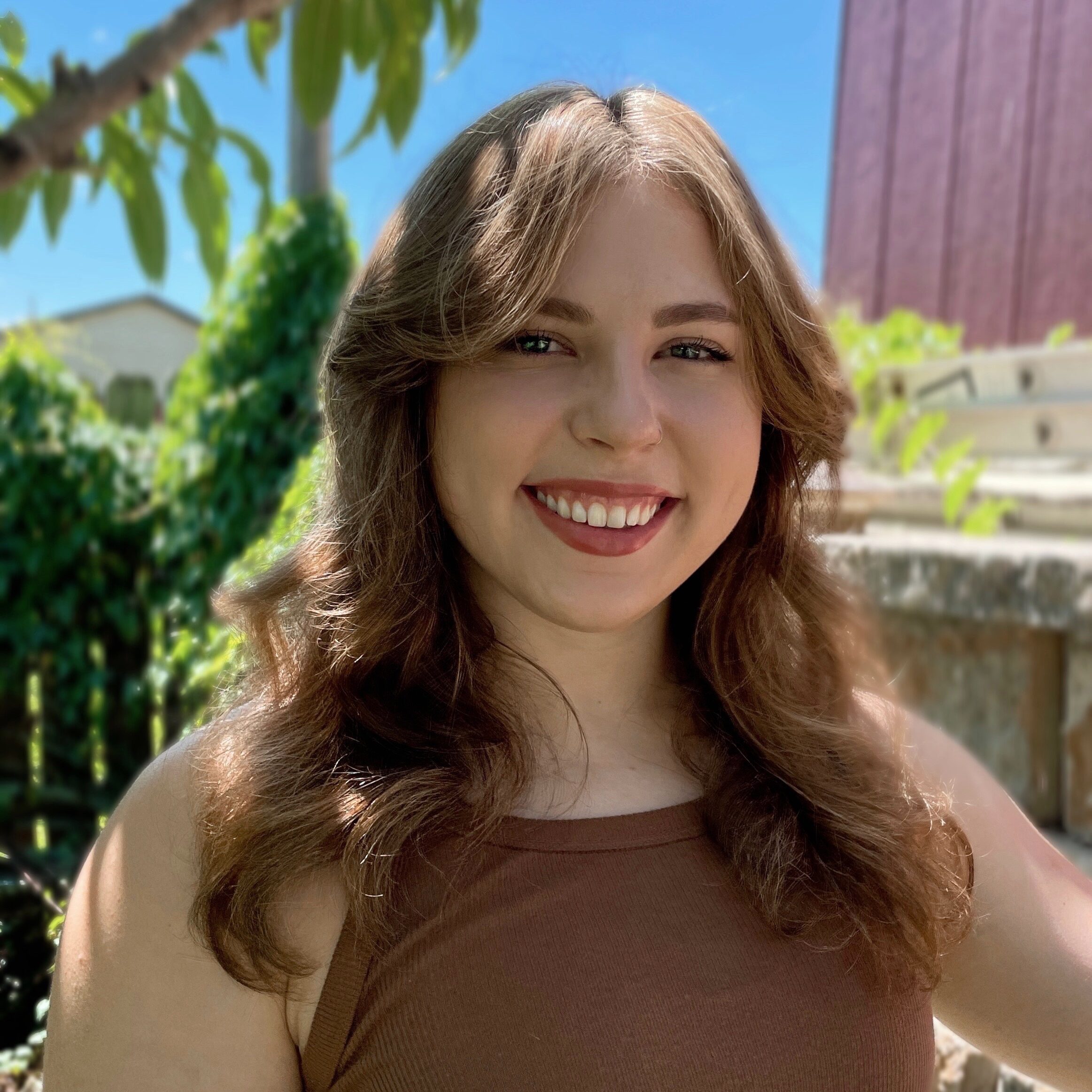 Samantha Callen
Samantha Callen, a Pittsburgh native and a recent graduate of Seton Hill University, discovered her passion for dance at age three. During high school, Samantha discovered her love for teaching and choreography through student teaching at her studio. Samantha is a dance instructor with Betsy's Dance Center in Belle Vernon, PA where she prides herself on creating a safe and welcoming classroom for students of all abilities and ages. During her undergrad, Samantha was a company member with the Seton Hill Repertory Dance Theatre, under the direction of Stefan Zubal, and the Meraki Dance Company, under the direction of Haley Wilt. Samantha has had the pleasure of working with many choreographers and instructors including; TaMara Swank, Lindsay Peters, Taylor Robinson, and Girard Holt. Samantha was inducted into the National Honor Society of Dance Arts, graduating with honors, and is a National Dance Education Organization member. In 2022, Samantha earned her Bachelor of Arts in Pre-Dance/Movement Therapy and Dance Performance as well as a minor in Exercise Science from Seton Hill University and is beyond excited to join the E.S.T.E.E.M. Group. She looks forward to sharing her passion for dance with students of all ages and watching them learn and grow.
Jennifer Peraza
Jennifer Peraza, a Pittsburgh transplant, grew up in Dallas, TX and found her way here 5 years ago. After graduating with honors from The University of Texas at Dallas with a bachelor's degree in Arts and Humanities, she traveled to South Korea and taught English to elementary and middle school students. Upon her return to the states, she invested herself back into the restaurant industry and moved up the ranks to General Manager. In her spare time, she volunteered for 'Food on the Move' an AmeriCorps program that delivered food to low-income apartment complexes, where she was able to use her passion for working with kids as she engaged them in actives and games which built community and positive experiences. This passion for children quickly shifted to her home life as she started a family in 2015. Jennifer found joy in being a stay-at-home mom for six years. During that time, she worked for 'Tinkergarten,' an outdoor, play based learning experience for young children and their caregivers. She loved running sessions year-round, even through the winter months. Jennifer loves all things natural, artistic, playful, and educational. She is very excited to be joining the E.S.T.E.E.M. team and seeing where this new journey leads.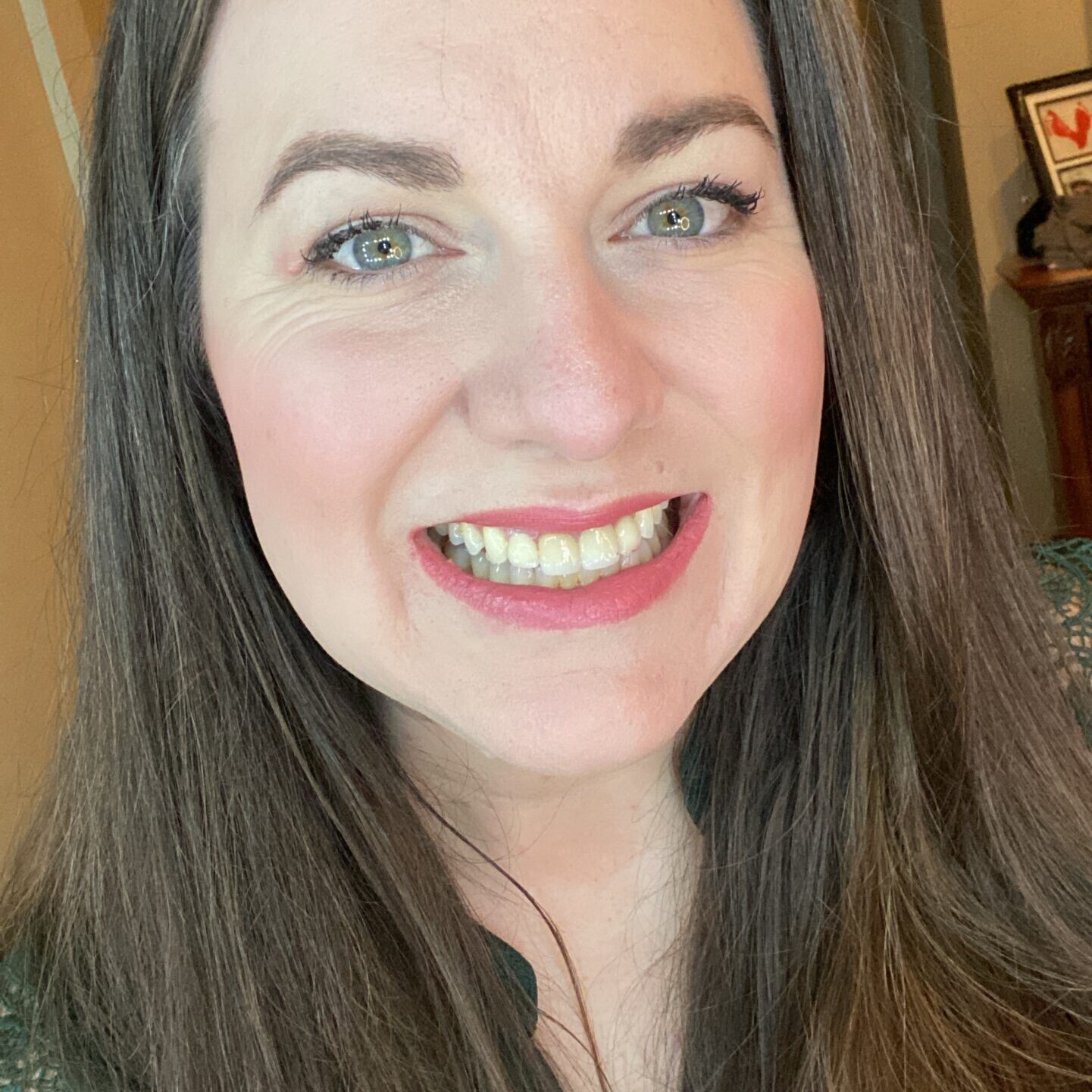 Kelsey Rothstein
Kelsey Rothstein moved to the Pittsburgh area in 2016 for a new career opportunity for her husband. Before having children, she was an Alarm Station Operator at a nuclear power plant in California, while also going to school to be a special education teacher. She has always been fond of dance, taking classes as a young child and adult. In her spare time, she volunteers as much as possible at her children's schools. Kelsey has always enjoyed movement and currently hikes and backpacks all around our region. Kelsey is thrilled to be a part of the E.S.T.E.E.M. group and is hoping to have a positive impact on the kids' lives.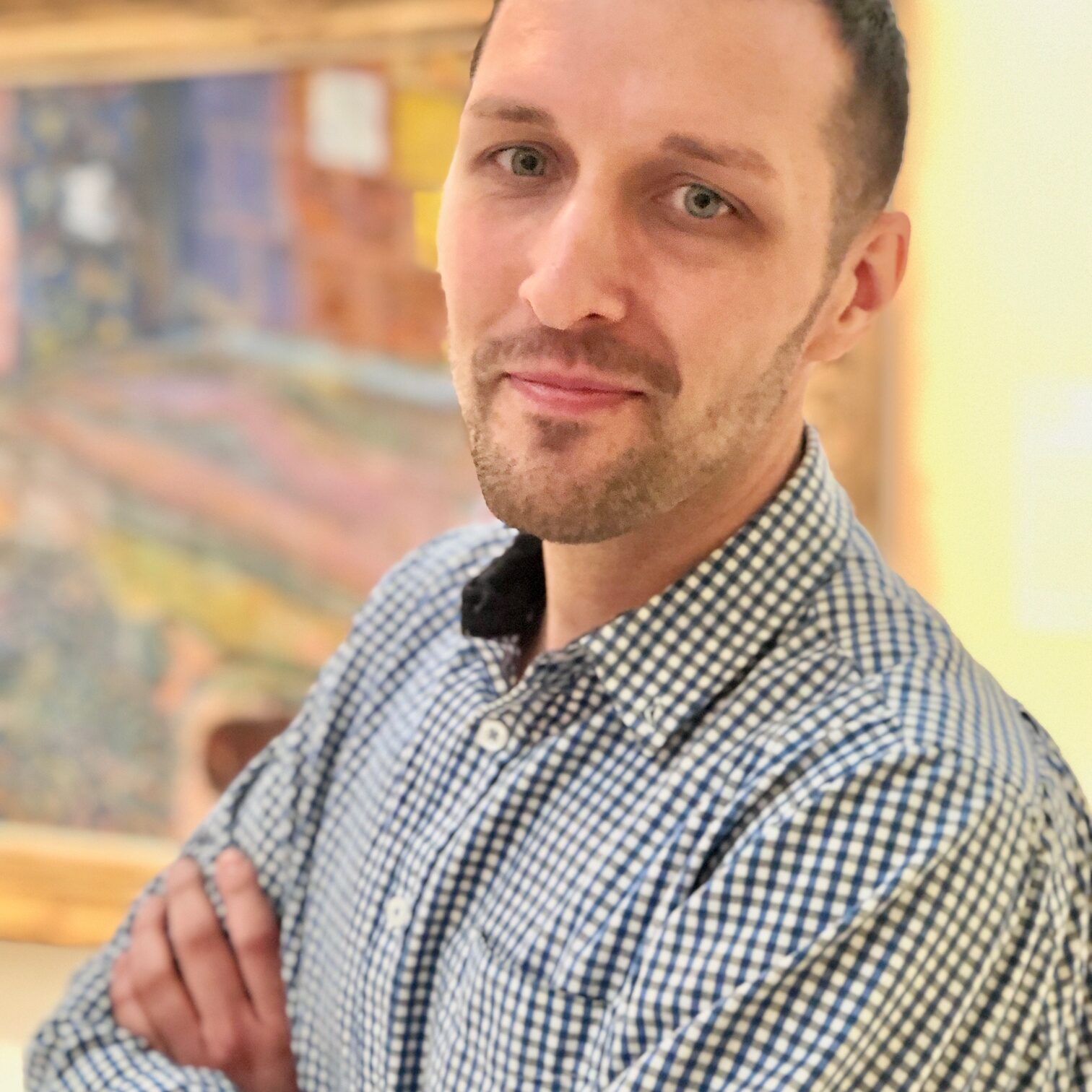 Michael MacConnell
Mike MacConnell has been working in education and with youth for over 15 years.  He has been teaching for 8 years in the Verona area and currently working towards finishing his Masters in School Counseling.  Aside from being a special education teacher at the elementary level, he has also spent time as a Youth Minister, Vacation Bible school director, and an advocate for youth in the foster care system.
Mike's passion for learning led him to begin learning Ballroom and Latin dancing twelve years ago.  He has been competing, mentoring, and raising his two children, Jake and Elijah, in the art of Ballroom and Latin dancing.  This proud dad, accomplished dancer, and educator is excited to help bring the vision of The E.S.T.E.E.M. Group alive to the Pittsburgh Area.
Becky White
Becky is a mom to 4 and marketer with nearly twenty years of experience in driving demand for brands, tech organizations, political candidates, and everything in between. Her broad background in marketing enables her to build strategic plans that advance brand objectives, while her ability to roll up her sleeves and be hands-on with tactical execution allows her to get results. With a BOD role with The Esteem Group, Becky strives to increase the region's awareness of the organization via digital and social media and public relations.
A cum laude graduate of the University of Pittsburgh with dual degrees in Journalism and Literature, Becky is a born and bred Pittsburgher and currently resides in Adams Township.
See her full professional experience at https://www.linkedin.com/in/rebeccamancuso/.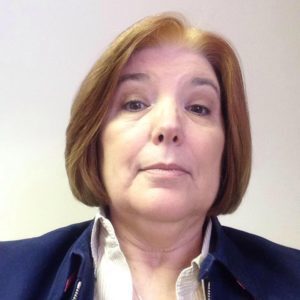 Susan Hill
Susan has been working in the field of finance for over 40 years.  She has extensive knowledge in both the for-profit and non-profit business sectors.  She is always helping where she can and works hard to learn what would be best for all involved.  When she is not working, Susan enjoys spending time with her grandaughter or sitting outside reading a good book.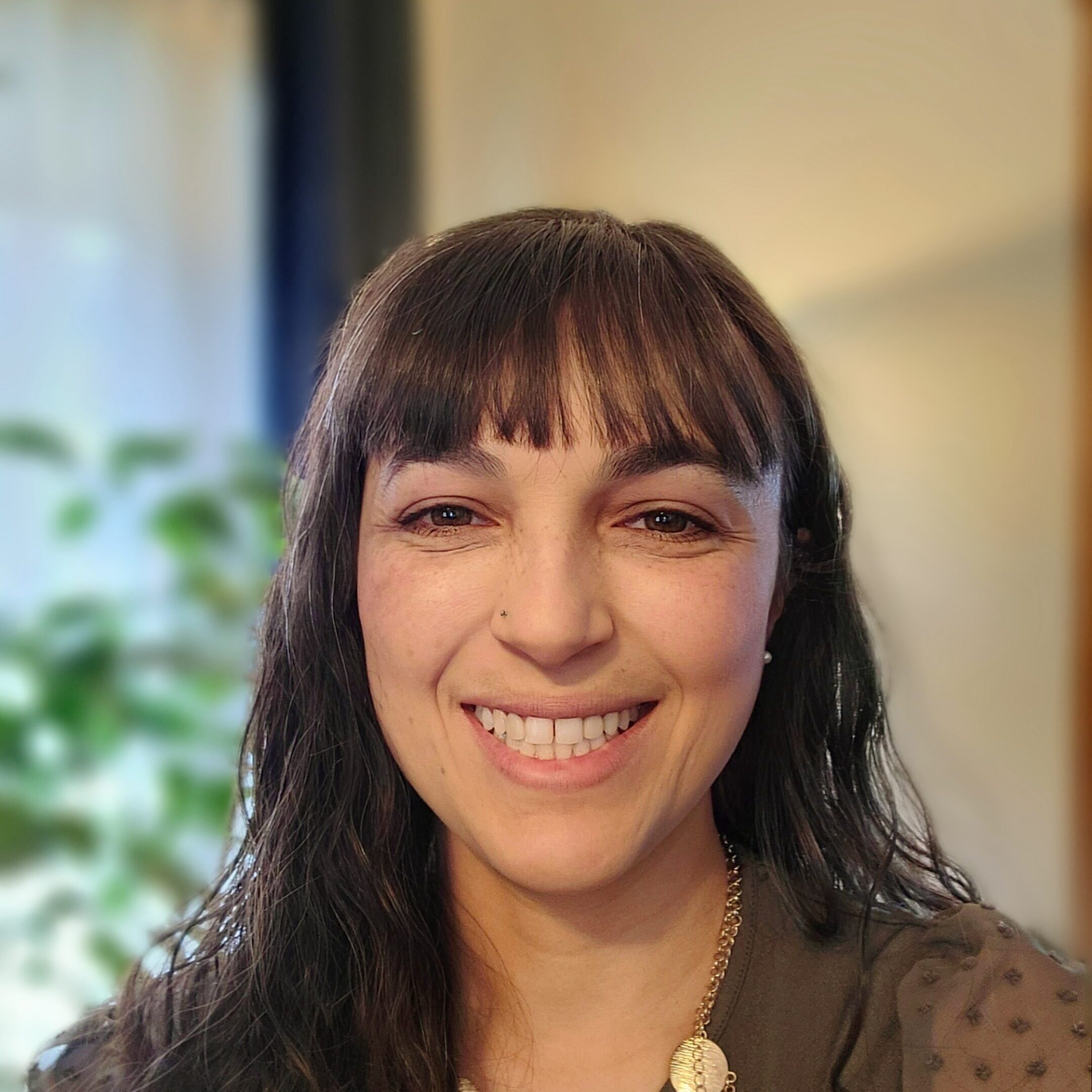 Theresa Cammerata
Theresa Cammerata has been volunteering in the Pittsburgh communities since she was in her 5th grade youth group.  She has enjoyed getting out into the world and seeing how to help.  She shares the belief "Leave things better than you found them", and takes it very seriously.  Theresa wants to make the world a better place, and hopes that in showing society how easy it is to be kind and take care of others, that'll inspire others to take up the torch.
She holds a BA in Mathematics and minor in Computer Science from Saint Vincent College.  Learning these two logistical driven subjects has helped her apply them in the real world in the form of event planning for community service.  Using these skills she was president of her college Rotaract, assisted in running several volunteer events with former employers, was president of the Therapy Dogs International - Pittsburgh chapter for several years, and was on the St. Jude Gala committee - Pittsburgh chapter, also for many years.  Theresa is now the PTO president of her one daughter's school and has planned numerous successful events.
In her "down-time" she plans birthday, graduation and holiday parties for her family, and L-O-V-E-S to cook themed dinner and a movie nights.  Theresa gets to come home to a wonderful husband, her step-daughter, her daughter and a Border Collie, Stella.  They are all her willing helpers and she's grateful to have a supportive environment to apply her event planning skills.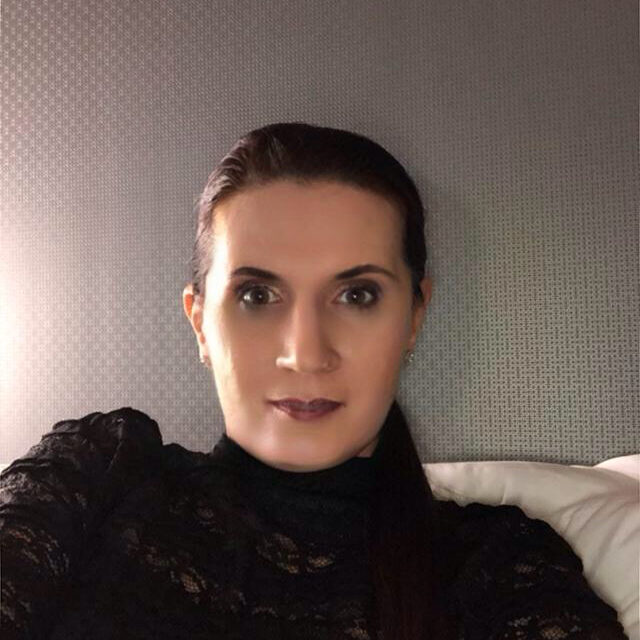 Rozana Sweeney
Born in Croatia and growing up in Germany, Rozana started dancing at the age of 5 and became over a span of 15 years junior and youth German Ballroom and Ten Dance Champion. Later in the Amateur ranks she placed amongst the top 6 couples in Germany, she and her partner became German Amateur Ballroom Champions which enabled them to represent Germany in major European and World championships. After turning professional they established themselves amongst the top eight couples in Germany for Latin and Ballroom. In 1989 they place second at the European ballroom championship in Belgium. They reached Blackpool Rising Stars semifinals and finals at the UK and International Championships as well as German, Italian & US Open. Rozana and her former partner moved in 1990 to the USA started immediately placing in finals in all major Latin competitions. After meeting her husband Terry, she was introduced to Arthur Murray Inc. in 1992 and worked as a traveling consultant for them until 1995. She and Terry competed from 1993 to 1999 in International Latin and became Rising Star Champions and Open Latin Finalists. After retiring from International Latin in 1999 they competed from 1999 until 2002 in American Smooth and placed in the top 12 in the US competition circuit. In 2003 after a long and successful carrier they both decided to hang up their dancing shoes for good and give their dance knowledge to younger dancers. They opened Art & Style Dance Studio in Pittsburgh, PA and created many successful youth and adult programs in their studio.  In 1998 she helped to develop ballroom dance clubs at CMU and Penn State University.  From 2009-2016 she worked as a Teaching Artist for Dancing Classrooms Pittsburgh.  In 2010 she became faculty member of Point Park University to teach ballroom to undergrad through grad students.  She became a NDCA adjudicator in 2008 and US National Judge in 2009. In 2016 she was awarded World Class Adjudicator for the USA.